Communion dolls with custom outfit
A memory that will last forever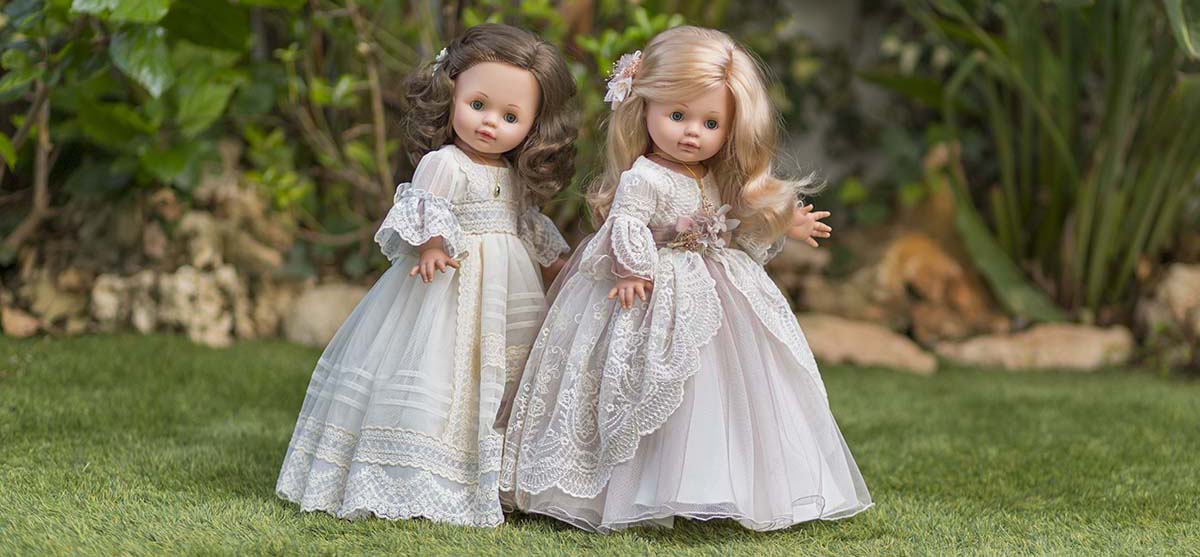 In our workshop we make the same Communion dress that you have chosen for your daughter within our collections, for our personalized Dolls.
We have two models, both Blonde and Brunette, if you have any questions, ask any of our distributors nationwide
Unique gifts for first communion girls.
Without a doubt this will be one of the most appreciated gifts and one that will surprise your daughter the most.
Many times we do not know what to give and we go into vain and superficial details, which will no longer have any value after a short time, however here we will have something very valuable, which you will always remember and that you will carry with you throughout your life .